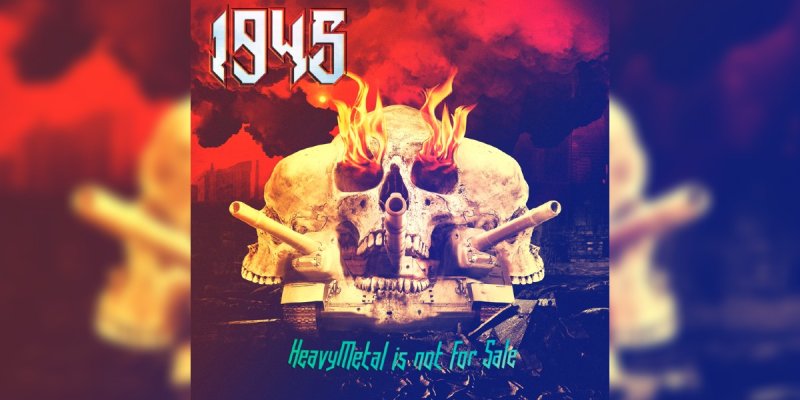 FFO: Judas Priest, Megadeth, Metallica, Testament
Location: Salamanca/ Spain
Formed in the spring of 2016 (Salamanca/ Spain), 1945 is the result of the union of 5 experienced musicians from other bands (K-OS, Evil Rise, Sarah Evil.) They wield an eclectic, vigorous mix of metal styles, full of strength and speed.
Their first EP (ACT I) was released past 2018 getting very good reviews from the specialized media.
After a mini tour around Spain and the UK, a pandemic, and line-up changes 1945 releases his full album "Heavy Metal is not for sale" 11 songs pure Heavy Metal made in Hell.
Check out the video! Check them out on Spotify and add them to your playlists!
https://open.spotify.com/artist/2k0UdE4F3zTFdDfUUhFGK6
Line up:
- Sarah García: voz
- Javier Rubio: Bajo
- Gorka RC: Guitarras
- Diego González: Guitarras
- Jose Angel koko: batería
Follow the band at these links:
http://1945.com.es/
https://www.facebook.com/1945oficial
https://www.instagram.com/1945_metal/
https://www.youtube.com/channel/UCcZvSYlHDCDJDg2jynuGPgg
https://open.spotify.com/artist/2k0UdE4F3zTFdDfUUhFGK6