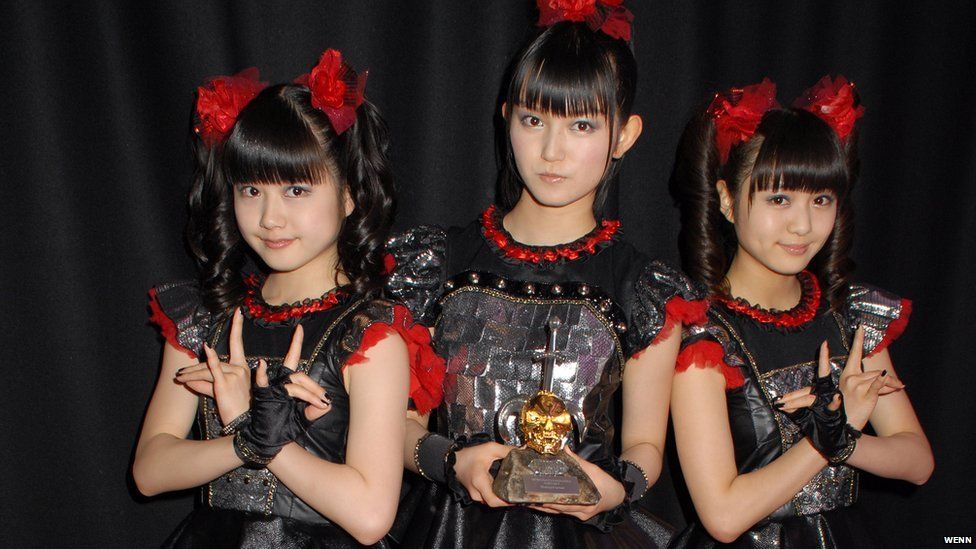 Slipknot, Bring Me The Horizon and Babymetal all picked up prizes at this year's Metal Hammer rock awards.
The acts picked up best international band, UK band and breakthrough act respectively at the Golden Gods.
Dave Mustaine was named Golden God and follows in the footsteps of Marilyn Manson and Machine Head's Robb Flynn.
"I made myself some notes today. I was talking with my management, and I have a knack for getting myself in trouble," he said while accepting his award.
"So I made some notes of what I wasn't going to say. I'm not gonna slag anybody.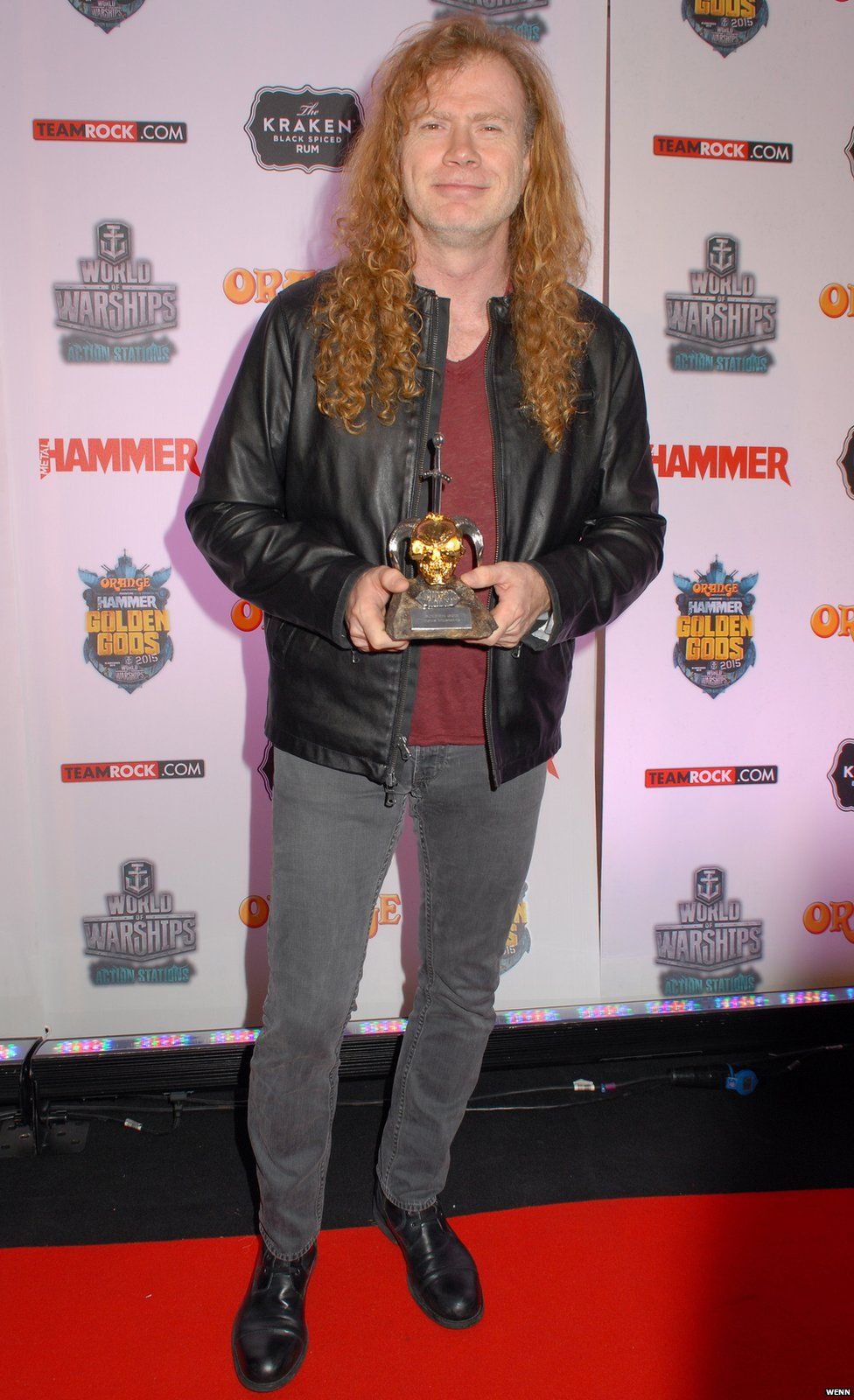 "So the list is: Don't slag Metallica. Don't slag the Rust In Peace line-up. Don't slag the two quitters. Don't slag Obama. So there's not really a lot to say.
"But I do want to thank Universal. I want to thank 5B, my management. I want to thank Alex Milas and Chris Ingham from Metal Hammer.
"And I especially want to thank all of you, because… People calling me golden. You guys are golden. Thank you very much. God bless you all."
Mustaine, who was a member of Metallica between 1981 and 1983, received his award from the night's host, Anthrax guitarist Scott Ian.
The awards took place at Indigo2 inside the O2 Arena in south-east London.
Golden God: Dave Mustaine (Megadeth)
Global metal: District Unknown/Martyrs Of Metal
Best album: Faith No More - Sol Invictus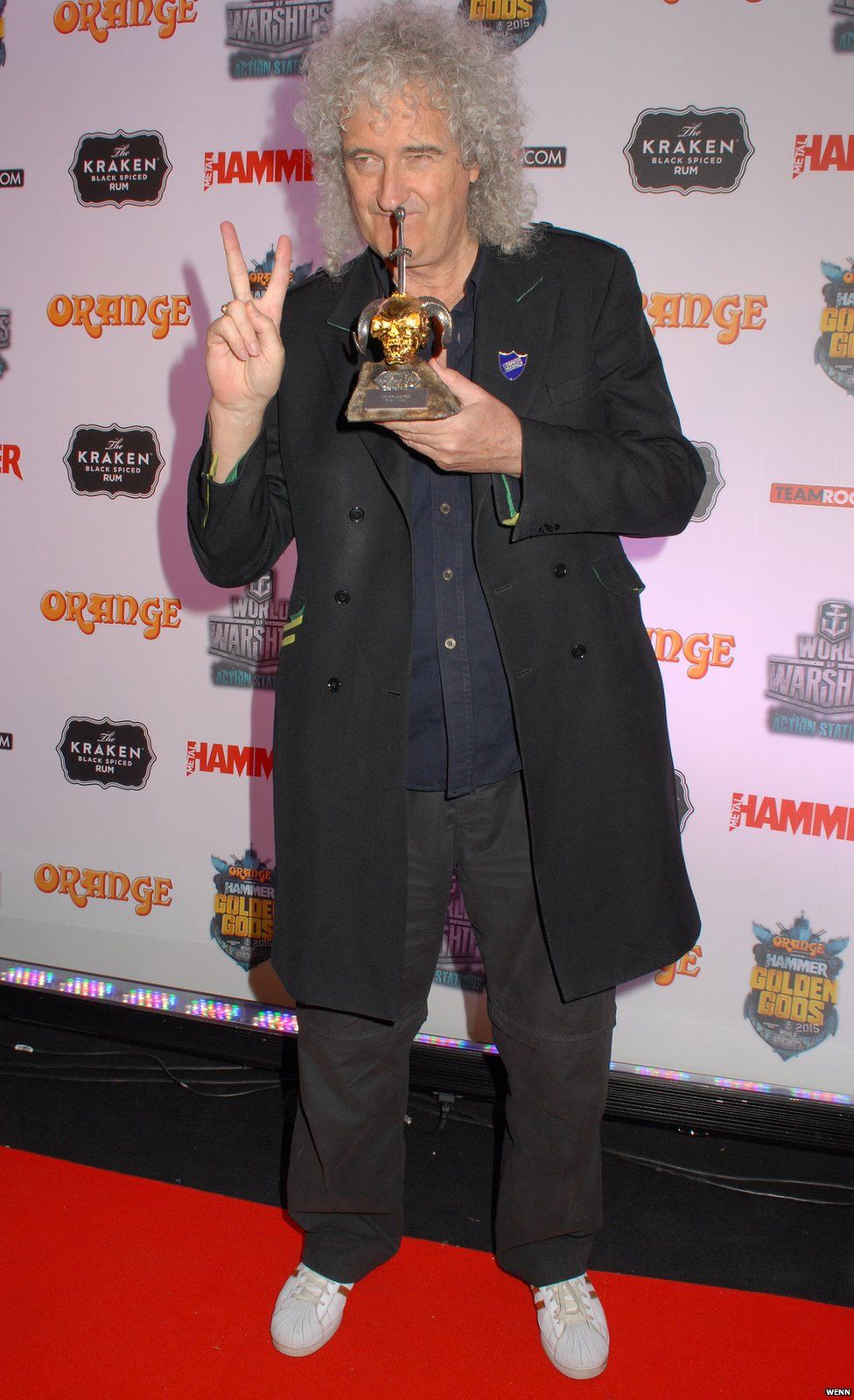 Icon: Mike Muir (Suicidal Tendencies)
Spirit Of Hammer: Dr Matt Taylor
Defender Of The Faith: Tommy Thayer (Kiss)
Best new band: We Are Harlot
Best UK band: Bring Me The Horizon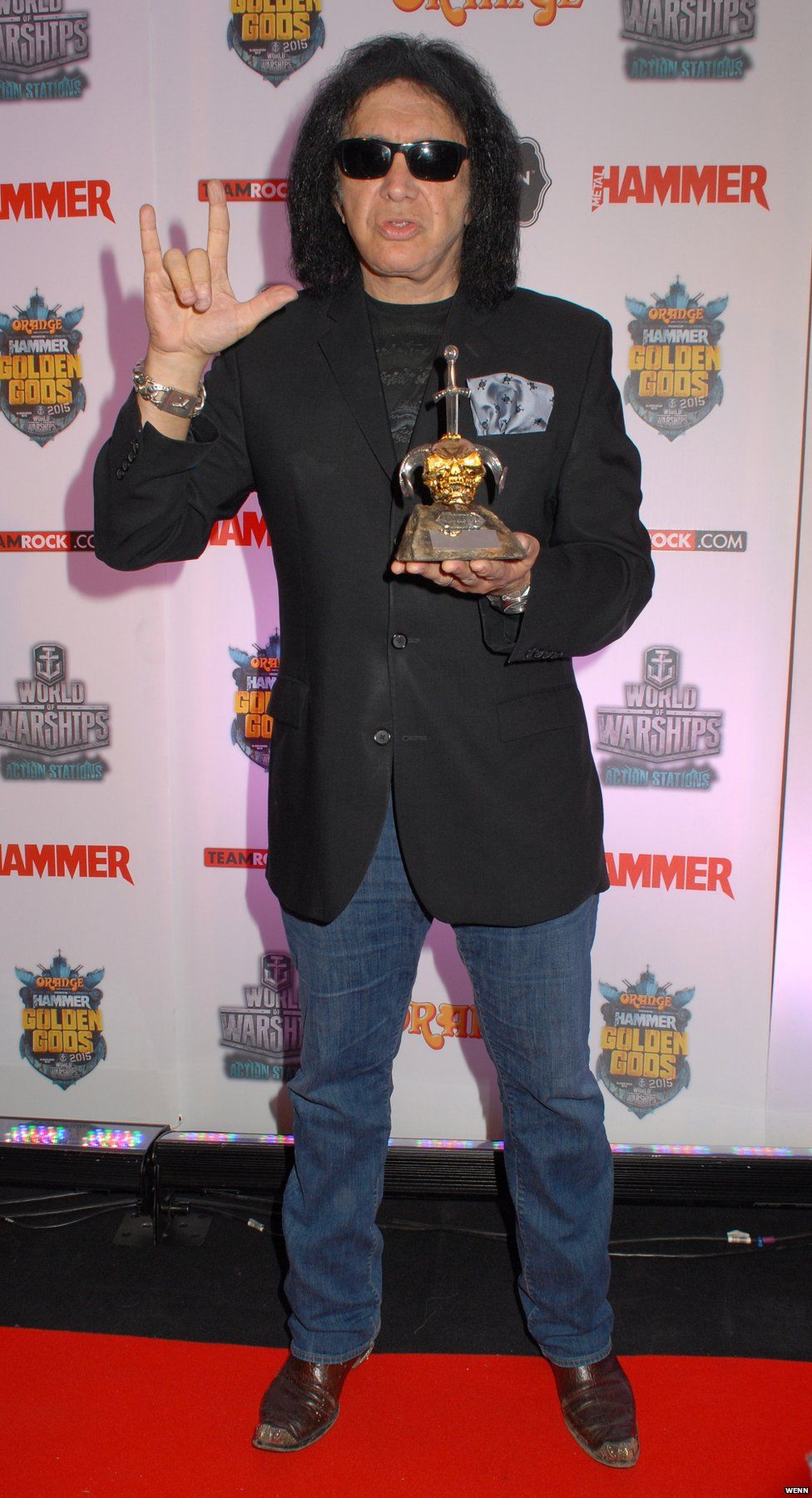 Best international band: Slipknot
Best underground: Winterfylleth
Best live band: Of Mice & Men
Dimebag Darrell shredder: Richie Faulkner (Judas Priest)
Best independent label: Epitaph Records
King/Queen of the internet: 10 Second Song Guy