Hair-metal revisited by a 23-year-old Aussie with a kick-ass 'tood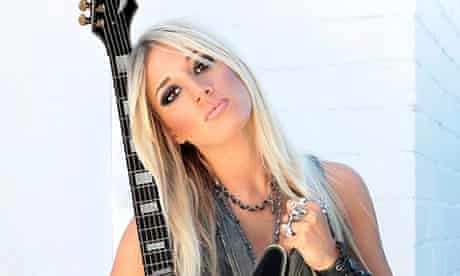 Hometown: Melbourne, Australia.
The lineup: Laura Wilde (voice, guitar).
The background: Laura Wilde is an unreconstructed rock chick, to the extent that you are forced to dust down the phrase "rock chick", probably for the first time in a while. She's not a punk, she's certainly not a riot grrrl… She's a lite-metal throwback. No wonder people are employing the sort of antiquated vernacular to hail her that they might have once used for the Runaways in 1975.
According to one early write-up, the 23-year-old Australian has "a kick-ass attitude", and here "kick-ass" is used not in the sense of Kick-Ass - i.e. filtered through multiple levels of postmodern irony - but in the original antediluvian sense. It is a phrase that probably hasn't been applied - in that way - to a female musician since the days of Girlschool or Vixen. Meanwhile, something called Revolver named her one of the Hottest Chicks in Hard Rock and she was voted the Best New Female Artist at the Vegas Rocks! Magazine Music Awards. It is not inconceivable that the latter two are made up, but still the point remains: Wilde belongs to a tradition that we presumed was long-lost.